I am invited to one of the shows at the FPWAW 14, which is one of the Fashion Weeks that takes place in Pakistan. I'm one of the most unglamorous women in Karachi, but I still enjoy the spectacle of the shows, the buzz is exciting, and where else could you find styles and trends from New York, London and Paris being sported by our own fashionistas? I'll just throw on some black clothes, try to brush my hair, put on some red lipstick, and hope I get mistaken for a journalist. Oh, wait. I am a journalist. Okay then. Off we go.
8 PM
The show's meant to start "on time" at eight. We somehow decide that 8:03 is the perfect time to get into the car and leave the house for the venue, the Pearl Continental Hotel. Where else should you arrive fashionably late, but at a fashion show?
8:15 PM
We are stuck in traffic outside the PC, the management having decided to inexplicably switch the entrance and the exit since the last time I was here. We desperately text our friend inside the venue who informs us the show hasn't started as yet. Breathe a sigh of relief.
8:30 PM
Still stuck in traffic. Flop sweat time.
8:40 PM
We finally enter the PC parking lot. Our car is checked for bombs by guards and a very attractive yellow Labrador. Why isn't he wearing a Swarovski-encrusted coat that says FPWAW14? He should be.
8:50 PM
Shove and push our way into the venue. Man with four month old baby in carriage is doing the most pushing - with the carriage.
8:55 PM
Now this is more like it! Get into the lounge, which has a swanky red carpet, a Toni & Guy hospitality bar, and lots of paparazzi. Not to mention all the fashionistas, tottering about in platform heels and blow dried hair. So this is where all the tall people in Pakistan have been hiding!
9:00 PM
Arrive at the entrance of the main stage, but turned back by bouncers who tell us the show is full and to come back in forty minutes, when it's over. I spot the abandoned baby carriage by the entrance. Must remember to bring a baby with me next year.
9:02 PM
Get inside the main stage. I cannot see anything for the crush of people in front of me. First time in my life I've actually wished to be taller, not so I can be a model but so that I can actually see something.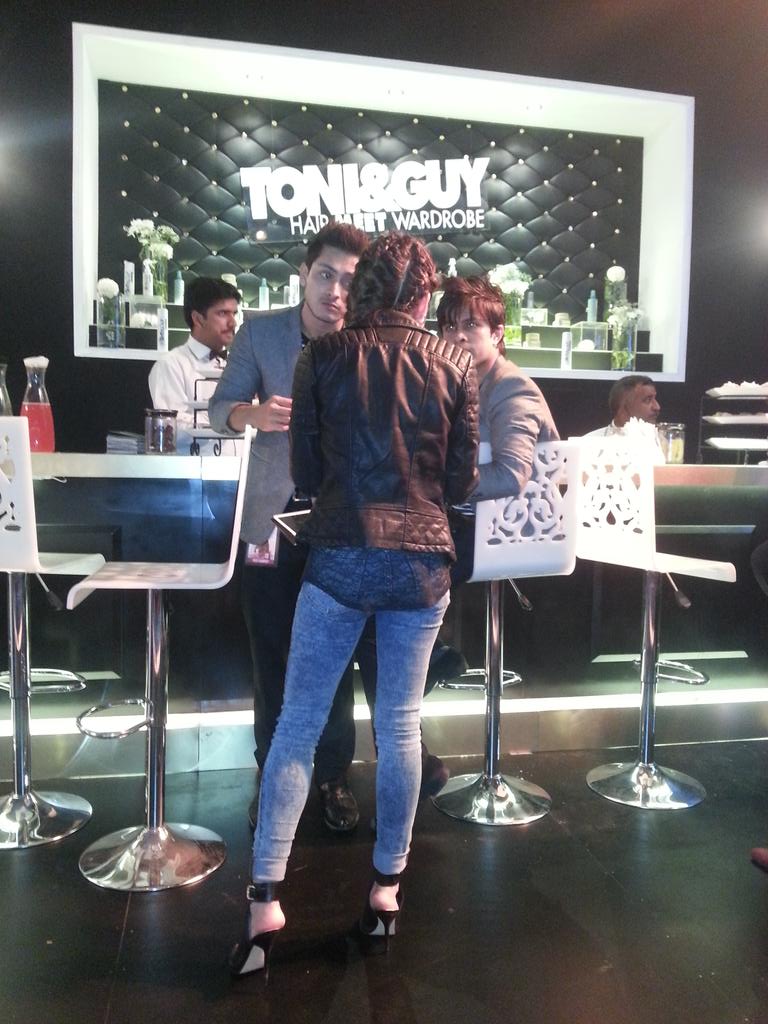 9:03 PM
The girl in front of me in a scarlet red jumpsuit is so thin I could break her with one hand. Spot the man carrying his baby everywhere, grinning. Resist trying to grab baby and make a run for it.
9:05 PM
Back in the Toni & Guy hospitality lounge, watching the people go by. There's some hot fashion here. This girl looks fabulous.
9:07 PM
Announcer says the show is finally about to start. I eye the entrance sadly. The bouncers shake their heads sadly back at me. I slump back in my seat and pretend I am someone too important to actually be at the show.
9:10 PM
More fashionistas trip by, posing for selfies on red carpet. A group of three girls standing together, each trying to look thinner than the other.
9:12 PM
What am I doing here? Everyone sporting latest trendy styles and fashions. Footwear: ankle boots and Louboutins. I look down at my feet in sandals. I need a new wardrobe. New handbags. New shoes. New hairstyle. And plastic surgery.
9:15 PM
Spotting lots of women in jumpsuits. If I wore a floral jumpsuit would I look enviably chic or like an overgrown toddler in a romper suit?
9:20 PM
Realize I am in the Pakistani version of The Devil Wears Prada. With brown people.
9:30 PM
Women in shalwar kameezes running out of the hall in shame, mocked by girls in leggings and boys in jeggings.
9:40 PM
The paparazzi take one look at me and turn their backs. It figures. They're all prettier and better dressed than I am.
9:45 PM
I spot the only person wearing glasses besides me. It's a Bohra man, dressed in full Bohra regalia, with his wife next to him. She's wearing a yellow Bohra dress and headscarf.
9:50 PM
Looking down at my feet when the Bohra man comes up to me and says hello. He turns out to be
Hatim Dabawalla
, my old friend from the Dawn and Web site designer to the stars, including Deepak Perwani and Aamir Adnan. His wife is in the beautiful sunflower yellow Bohra dress. "How do you like it?" I ask him. "It's a bit much for us," he replies honestly. "I came because Deepak-bhai and Aamir-bhai invited me." We say our goodbyes and I watch them leave, thinking that somehow they look like the best dressed couple here.
9:55 PM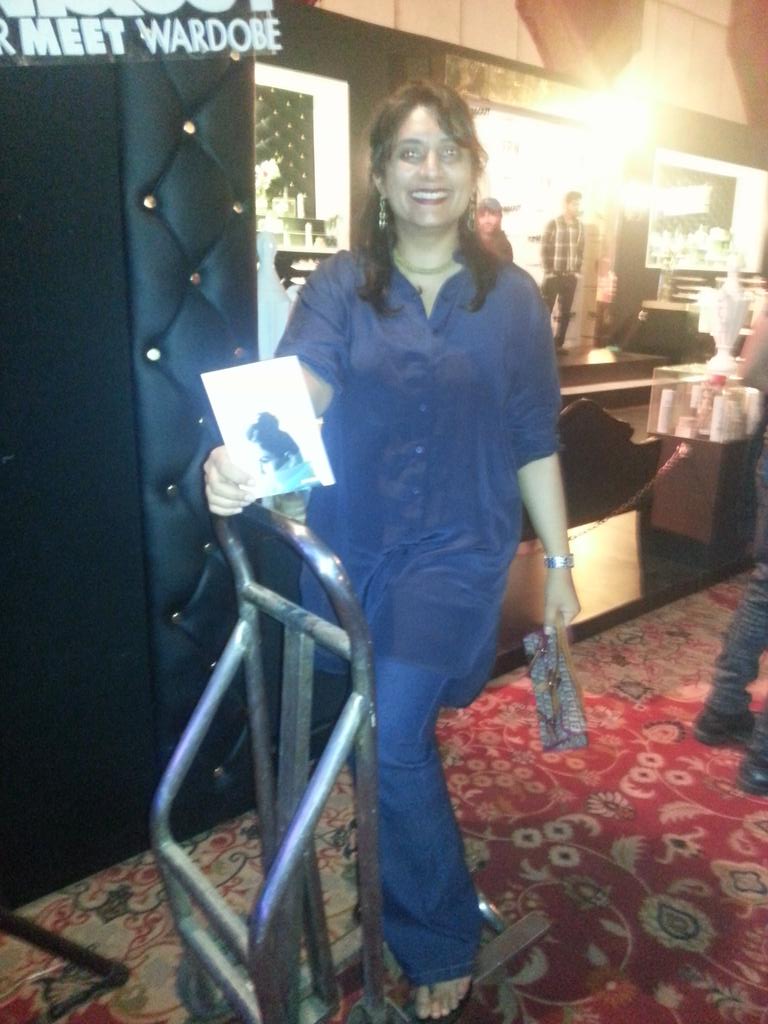 The show is over and it's time to leave. I pause for a selfie. This is as fashionable as I get, folks. Try not to be too disappointed. See you next year!!